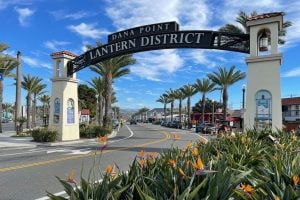 Welcome to the enchanting Lantern District, a bustling and thriving neighborhood nestled in the picturesque coastal city of Dana Point. With its charming streets, lively atmosphere, and an array of amenities, the Lantern District has become a coveted destination for residents and visitors alike. Join us as we delve into the essence of this vibrant district and uncover its hidden gems.
A Historical Journey: The Lantern District boasts a rich history that dates back to the early days of Dana Point. Originally a small fishing village, it has transformed into a dynamic district that retains its coastal charm while embracing modern developments. Take a leisurely stroll through the streets, and you'll be greeted by a blend of historical landmarks and contemporary architecture, creating a unique juxtaposition of past and present.
Culinary Delights: Food enthusiasts will be delighted by the diverse culinary scene that the Lantern District offers. From quaint cafes and family-owned restaurants to trendy eateries, there is a wide range of options to satisfy any palate. Indulge in fresh seafood, savor international flavors, or unwind with a cup of artisanal coffee. The district's culinary landscape caters to all tastes, making it a haven for food lovers.
Boutique Shopping: Exploring the Lantern District is a shopper's paradise. The district is brimming with charming boutiques, art galleries, and specialty stores. Whether you're searching for unique fashion pieces, coastal-inspired home decor, or local artworks, you're sure to find something that catches your eye. The friendly and welcoming atmosphere of the shops adds to the overall experience, making each visit a delightful adventure.
Community Events and Festivals: The Lantern District is known for its vibrant community spirit and lively events. Throughout the year, various festivals and gatherings take place, bringing the community together in celebration. From art festivals showcasing local talent to live music performances and holiday parades, there's always something happening in this energetic district. These events foster a sense of camaraderie and provide an opportunity to connect with fellow residents and visitors.
Proximity to the Coast: Nestled near the pristine shores of Dana Point, the Lantern District offers residents and visitors easy access to the breathtaking coastline. Take a short walk to Dana Point Harbor and soak in the panoramic views of sailboats and yachts, or enjoy a day of sunbathing and surfing at nearby beaches. The district's proximity to the coast allows residents to fully embrace the quintessential beachside lifestyle that Dana Point is renowned for.
The Lantern District in Dana Point captivates with its historical charm, diverse dining options, boutique shopping, community events, and coastal proximity. This thriving neighborhood has successfully blended its rich heritage with modern amenities, creating a vibrant and welcoming atmosphere for all. Whether you're a resident or a visitor, the Lantern District promises an unforgettable experience. So, come and immerse yourself in the vibrant energy of this coastal gem and discover all that the Lantern District has to offer.